metajournal
Your Personalized
Medical Journal
Stay up to date.
Never be left behind.
See how metajournal keeps
busy doctors up to date
Personally recommended papers.
Quality, significance, relevance.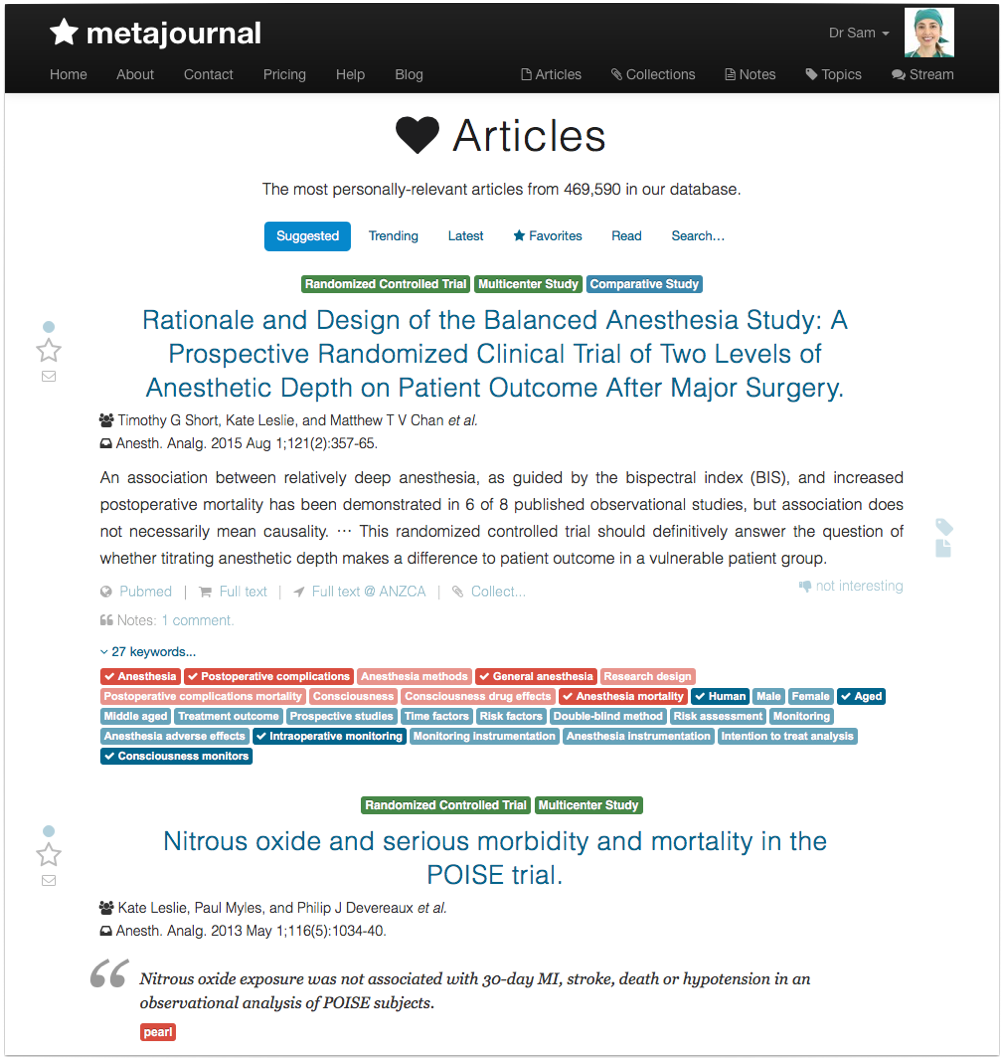 Create article collections.
Join virtual journal clubs.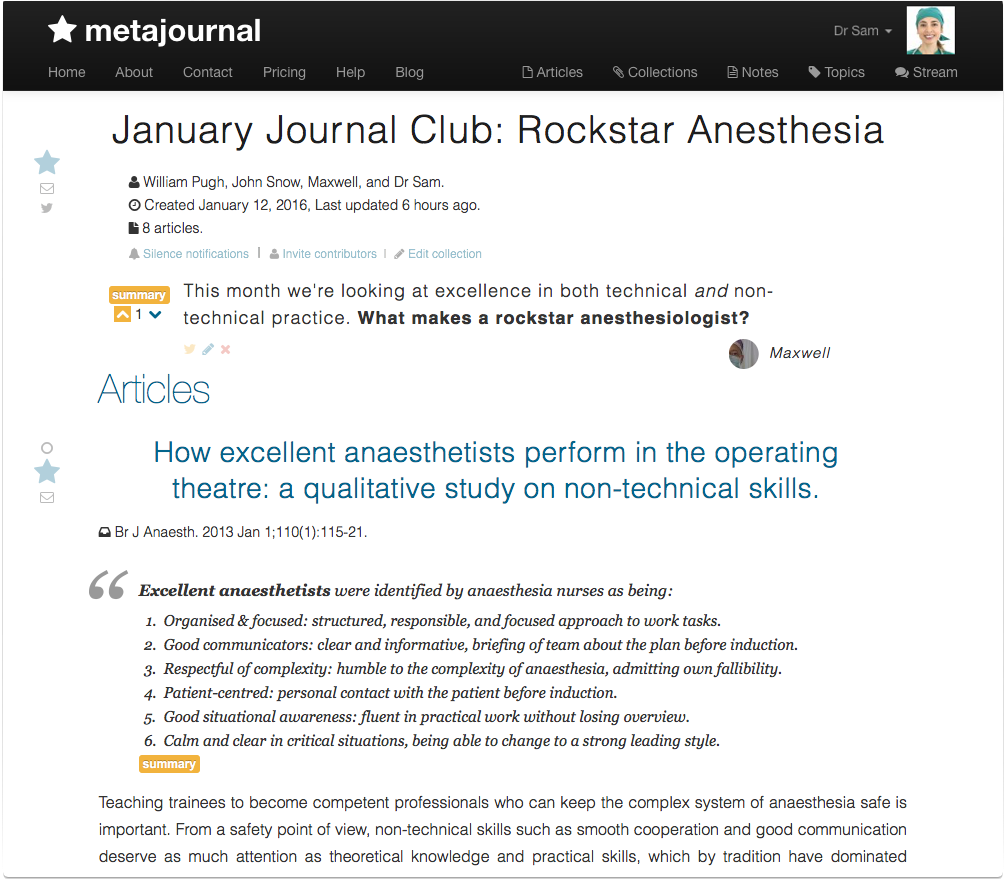 Receive your weekly, curated metajournal
email issue

.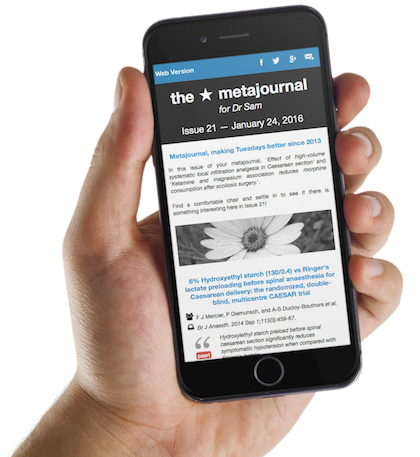 Track the papers you read for
CPD reporting.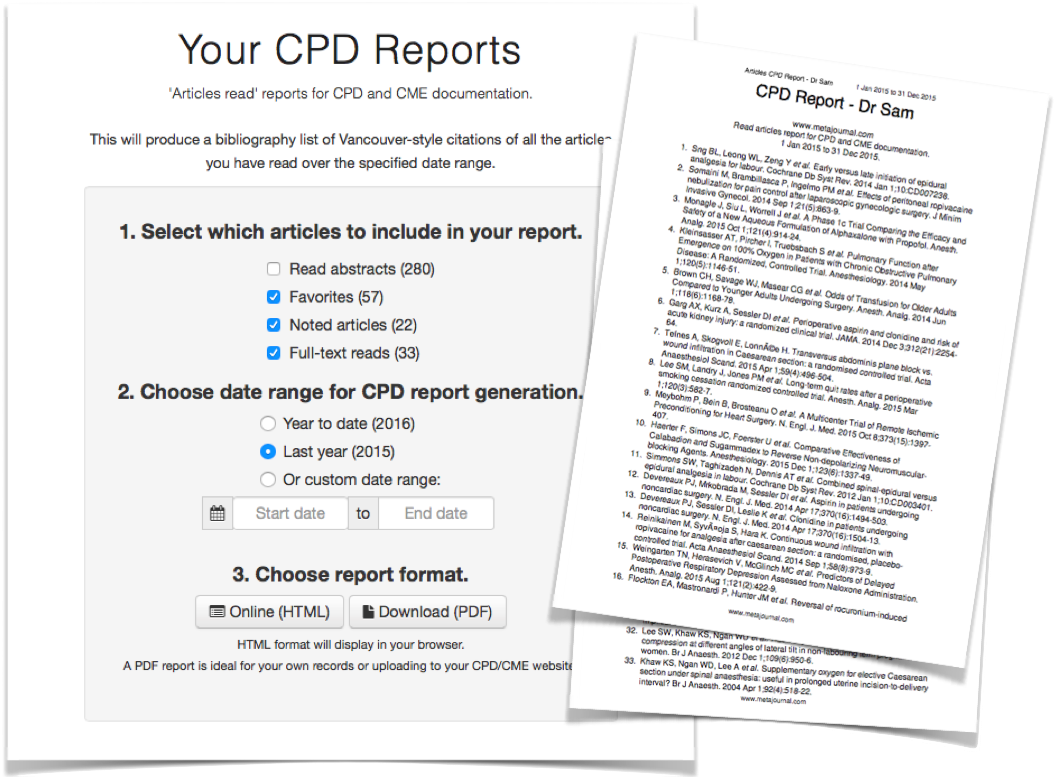 Read article pearls & summaries.
Share your own notes.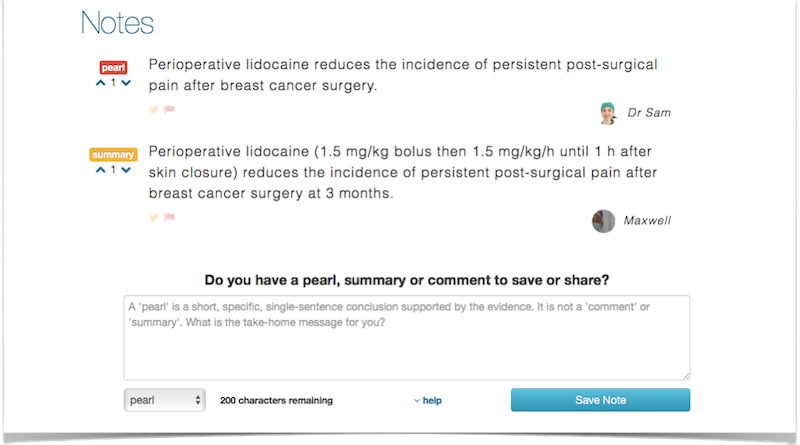 One-click access to
full-text articles.